Hey there! The name is Wyatt, welcome to the site! (F.A.Q. below, navigation above)
If you have a Promo key from a email exchange check out the PROMO section for access to locked comics and FREE sketches. Want a key of your own? Check out the  PROMO section to find out how to get yours!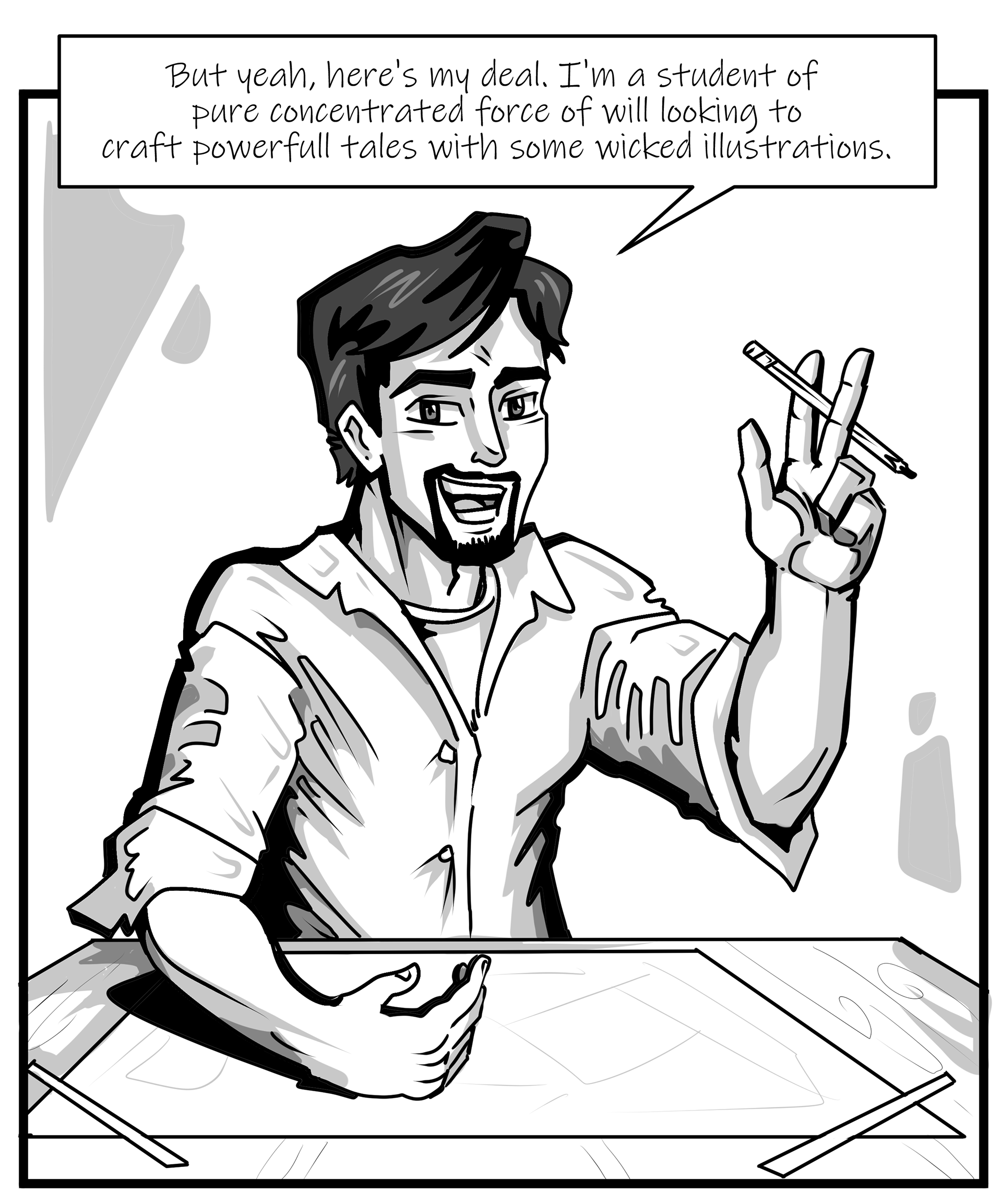 While I'll take a swing at just about any creative project I specialize in Comic creation (penciler, inker, writer, storyboard), Illustration (Traditional and Digital), and Live Drawing (free style, speed sketch, caricature).
 I graduated UCF with a B.A. in studio art and find myself doing 3rd party work for Walt Disney World at the moment.
 I accept Freelance work as well, contact me at wyattgarlandart@gmail.com for quotes and information. Check out my Instagram (@wyatt_gorehand) for updates on upcoming Conventions, Projects, and Series.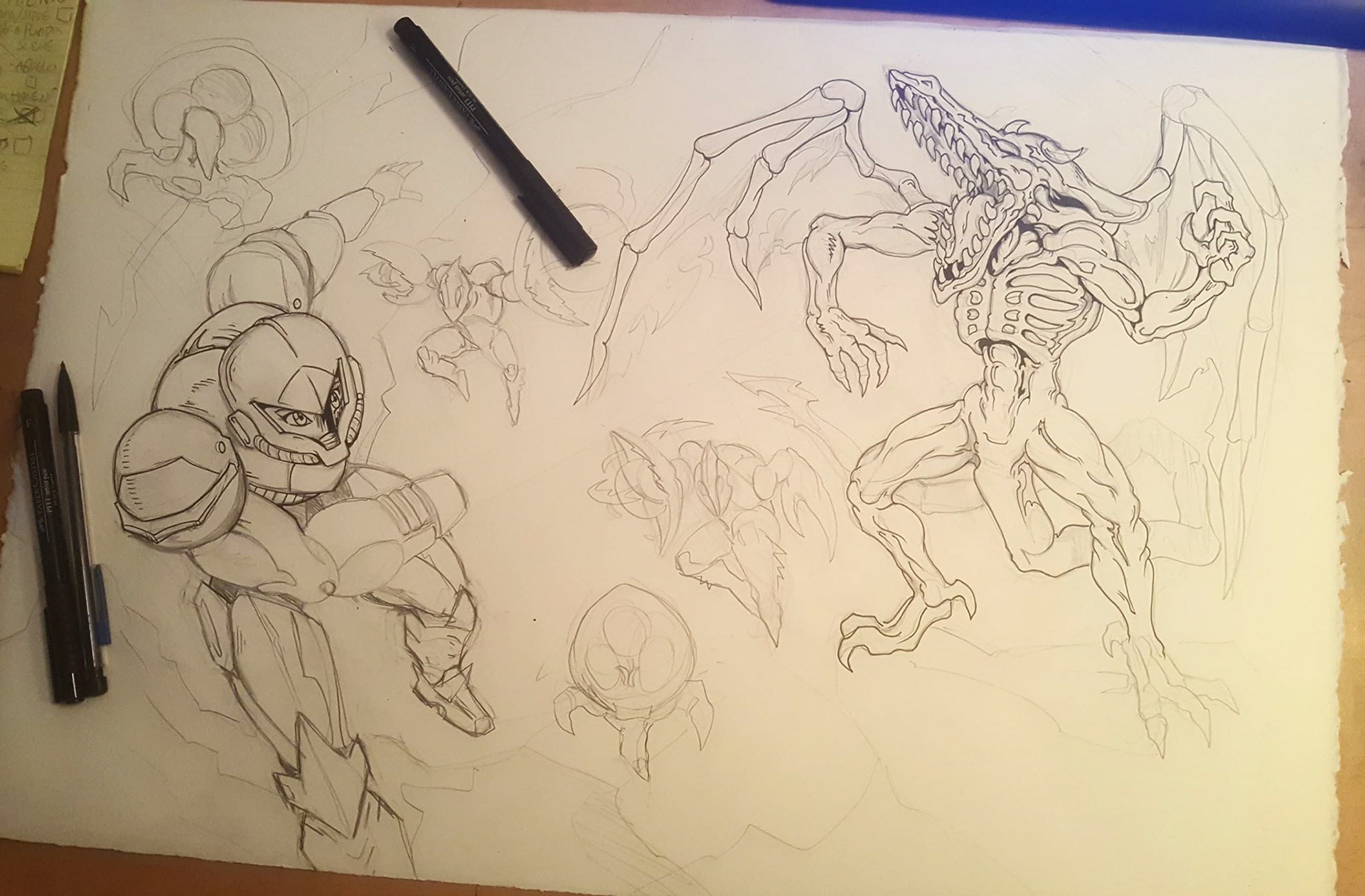 F.A.Q
Q:  "I see examples of traditional and digital art, what's the difference? Does one come out better?  
A: "The only real difference between the two is time. Digital commissions are much easier to complete so you will get them faster. Traditional work is going to be more expensive due to materials and shipping cost."  
Q: "I see lots of cartoon/comic art, do you have other styles? Can you do realism?
A: "During my education I was taught to draw what I see. As long as I have a photo reference realism is quite simple to do, it simply takes time. As for other styles I strive to maintain flexibility as my core strength, so that wouldn't be an issue. As long as you have examples of what you want, I can do it."
Q. "Do you draw for events?"
A: "Yes! I've done weddings, office parties, personal events, cruise line work, and conventions. I draw live at a theme park quite regularly, so engaging with guests while working is something i'm quite comfortable with. Don't expect the need to hold a stiff grin for 10 minutes, during my studies drawing moving and even dancing models was common."
Q. "So, I have this idea, it's not really one image but it's this project i'm working on..."
A:  "Sounds great! Let me sketch that out for you. If you'd like to get some concept work done, some characters fleshed out, a storyboard, tabletop game, T-shirt or apparel designs, you name it we can get cracking on it. Check out the Promo section for a free mock up sketch!